The Computer Company is a Microsoft Certified Gold Partner offering in-house MCP, MCSE, MCDBA, Security, HIPAA, CISCO, Watchguard and over 25+ years of programming and networking experience.  Through our valued partnerships, our clients are able to receive our "one-stop resource" solution to ensure our high quality of service and deliver leading-edge technology.
A few of the business partners that we work closely with include: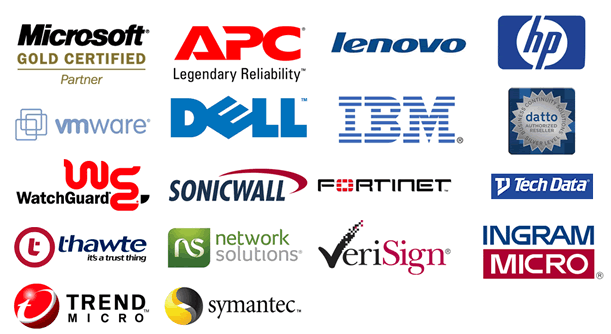 The Computer Company has also developed a network of value-added resellers to help promote and sell services. We are currently seeking companies that are interested in integrating our services and products into other platforms or packages. Our approach to partnership is very flexible. Below are some of the types of firms we are working with:

Health Care
Medical
Dental
Accounting
IT Consulting
Software Programming
ISP (Internet Service Provider)
ISV (Independent Software Vendor)
Independent Salespeople
For information on partnership opportunities, please contact Matthew Hasson,
mhasson@computercompany.net
860.635.0500 ext. 101.